What can we do for you?
Stronglite Staging combines decades of experience and the best equipment around to provide unbeatable stage and event equipment hire services.
Contact Us today and we'll get your event off the ground!
Indoor Stages
From small corporate functions to indoor concerts or dance shows, Stronglite Staging's stylish platforms rise above the rest.
View Indoor Stages
Outdoor Stages
Perfectly flat, totally stable and exceptionally strong stages, ideal for anything from concerts to the most demanding Kapa Haka events.
View Outdoor Stages
Tiered Risers/Audience Seating
Tiered level set-ups for seating, or standing.
Ideal for choirs, choruses, audience seating or orchestra risers.
View Tiered Risers
Catwalks
Stronglite Staging's safe and stylish Catwalks/Runways can achieve almost any look, the perfect surface to strut your stuff on.
View Catwalks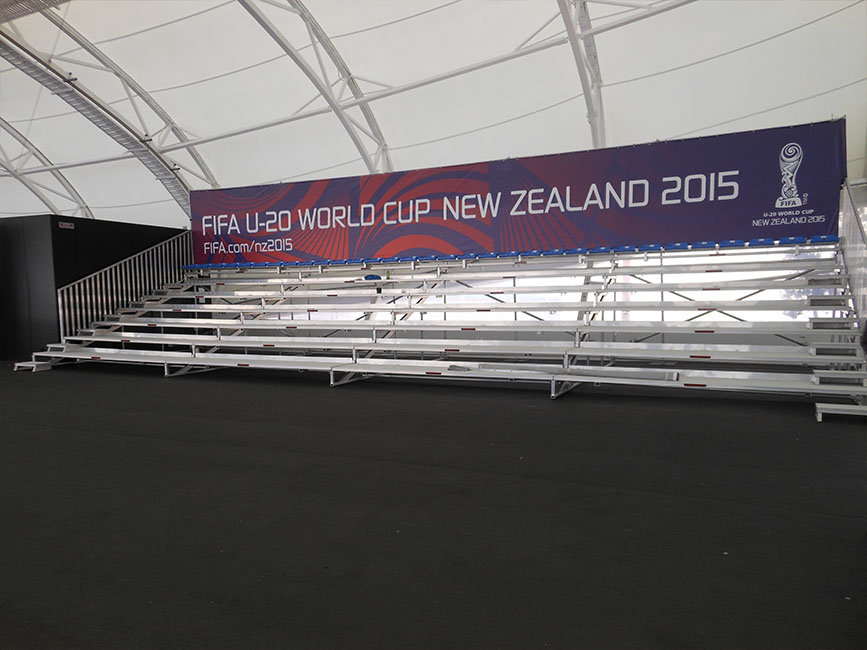 Grandstands
When you need seats with a view, indoors or outdoors, our grandstands set-up rapidly and can turn any venue into a first class stadium.
View Grandstands
Trailer Stage
7.2mx6m mobile stage with full trussed roof for lighting plus covered wings on each side of stage. Approx 2 hours to set up.
View Trailer Stage
We operate North Island wide!